Make Our Mission Happen
We are able to serve our community because of the generosity of people just like you. In addition to our committed volunteers, we have supporters who believe in our mission so much that they make the Hope Station a part of their regular giving.
We're making an impact. Would you join us?
Become a Supporter of Hope Station
| | |
| --- | --- |
| Friend of Hope | Up to $99 per year |
| Minister of Hope | $100 – $249 per year |
| Giver of Hope | $250 – $499 per year |
| Collaborator of Hope | $500 – $999 per year |
| Sustainer of Hope | $1000 – $2499 per year |
| Benefactor of Hope | $2500 – $4999 per year |
| Servant of Hope | $5000 and above per year |
Or send a check to:
Hope Station
P.O. Box 2164
Wilson, NC 27894-2164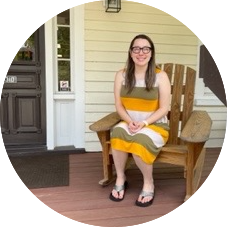 "I just wanted to thank you for letting me stay here when I needed [to]. I'm thankful that Hope Station was able to get me a bed and a place to stay."
Danielle Morley, Westview House Client
We have an active and capable Board of Directors who oversee the operations and finances of the Hope Station. You can trust that your gift will be managed so we can make the maximum impact for our community.
Multiply your impact
In addition to regular giving by individuals, our partners support the Hope Station with fundraisers throughout the year. Find out how your organization can support our next fundraiser.
Give your time
We have a team of committed and passionate volunteers who give of their time regularly to support our neighbors in Wilson. From volunteering in the pantry to helping with our shelters, we have opportunities for everyone.